By: Renee Robins

Recent Posts
-------------------
July 31, 2009
__________________________________________________
Please refresh your page...>
Broker Goes Home;
And 5 Went Home;
Janice;
Every Penny Counts;
Compliments;
Vacant?;
Cat Haters?;
Meeka Goes Home;
Inspection Today;
Lost Dog;
Who Can Leash This Dog?;
What's Going On?;
We Know Who You Are - Charges are Pending!;
Catch-Up;
Brace Youselves!;
Eleven Captured;
Hound Dog Blues;
Page Update;
Adopt A Friend;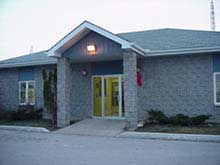 Archives
-------------------
Jun '09 Blog;
May '09 Blog;
Apr '09 Blog;
Mar '09 Blog;
Feb '09 Blog;
Jan '09 Blog;
Dec '08 Blog
Nov '08 Blog;
Oct '08 Blog;
Sep '08 Blog;
Aug '08 Blog;
Jul '08 Blog;
Jun '08 Blog;
May '08 Blog;
Apr '08 Blog;
Mar '08 Blog;
Feb '08 Blog;
Jan '08 Blog;
Dec '07 Blog;
Nov '07 Blog;
Oct '07 Blog
Sep '07 Blog;
Aug '07 Blog;
Jul '07 Blog;
Jun '07 Blog;
May '07 Blog;
Apr '07 Blog;
Mar '07 Blog;
Feb '07 Blog;
Jan '07 Blog;
Dec '06 Blog;
Nov '06 Blog;
Oct '06 Blog;
Sep '06 Blog;
Aug '06 Blog;
Jul '06 Blog
Jun '06 Blog;
May '06 Blog;
Apr '06 Blog;
Mar '06 Blog;
Feb '06 Blog

email your comments to:
osas@bmts.com

Keep up-to-date
with our schedule.
Adopt A Friend
This may be the perfect weekend to adopt your new best friend. As we are filling up fast, it would sure be good for me, and those waiting for homes if you did.
You may be home a little extra and have time to warm someone up to your family before returning to work on Tuesday? You may have great weather [here's hoping] to be able to walk out those sillies that being caged and homeless brings.
However, if you're expecting company, have plans for the evenings and not available to help them adjust, please don't. The last thing any of us want, your friend especially, is for chaos to be waiting in his/her new home, no routine, no time and no TLC.
With each new placement comes a time of adjustment. This is generally two weeks. Those first few weeks can be hell, for you and your pet. According to my records, if you make it past those first few weeks, the odds are pretty good it will work out.
If the timing is right, we need you to think adoption! If the timing is not right, we will still be here when it is. Consider your next few weeks when considering adopting. Adoption is for life.
------------------------------------------------------------------

|

Share your comments

with us.
July 30, 2009
__________________________________________________
Page Update
I didn't get to see him leave, and I was sad to not kiss his squishy face goodbye. After seeing him come in in such horrible shape, tending to his wounds for weeks, and helping him heal his emotional scars I was a little sad to not see him off.
Page and I spoke many times each day for weeks, and I made him many promises. "I promise your hair will grow back, I promise that your people will still love you half naked, I promise that this med is good for you, I promise if you eat this you will like it, and more importantly I promise they will think you're a keeper and treat you like the royalty you area." As sad as I was to not get to meet the adopters, I was happy for him and hoped my promises would be honoured. When days went by, and no call, I assumed all was well.
Today, when he walked through that door, however, I knew something was all wrong. People bring dogs to visit, people bring cats to come back. Page my buddy once stuck in a fence and came so very close to his forever, but it seems his forever is not to be with young children. In Page's defense if you grabbed me by my sore skin and chased me under the bed I would likely scratch you too, whether you are 2 or not!
I must now add to his description, however, not good with young children and to me this seems so unfair, as he is such a loving and giving cat when unprovoked. I know I have poked him, pilled him, rubbed cream on his sore spots, and well shaved him while he sat there wide awake, and I know not once did he fight me! Perhaps, we shall say, not good with manhandling?
As sad as it was to not say good bye, it was sadder to see him return, and my thoughts are with him tonight. He strutted around so proud today with his new collar and shiny bling. I did have to remove it soon after his arrival, and place him back in a cage. Royalty should be shown off, so fingers crossed he finds it soon.
------------------------------------------------------------------

|

Share your Comments (1)

with us.
---
Caption: SHELTER HELPER - James Adair 6, of Owen Sound, visits with Owen Sound Animal Shelter manager Renee Robins (L) and a tiny calico kitten Wednesday evening during a tour of the shelter. Adair dropped by the shelter to drop off $155.00 and some dog food that he had raised by asking for donations to the shelter in lieu of birthday presents at his 6th birthday recently. As a token of her appreciation Robins and the staff gave James a personal tour of the facility which included the new surgery department and some hands on visits with some of the shelters animals.--The Sun Times--JAMES MASTERS Album ID: 790310 Photo ID: 24517098
---
Thank you to Francis and Jesse Cornett from Adam and Jenn Parsons for their help with a wedding rehearsal dinner on the weekend. As a token of their appreciation a donation has been made to the animal shelter.
---
July 29, 2009
__________________________________________________
Hound Dog Blues
Holy hounds! I have soooo many! One of the hardest breeds to adopt out. I must say, I accepted all of them knowing there would be a wait. Wonderful dogs in so many ways, their history of being classified as runners and barkers makes them the last choice for most looking to adopt.
I accepted 2 over the weekend from Smith Falls, knowing their time was up, knowing they would take up space, and knowing I had 3 others looking. However, knowing times up means certain death and I could not refuse.
I did not anticipate the urgent call from Durham on Monday, and I have to admit there was a moment of 'oh no', when the call came. Another large hound with no time left, this one an intact male, and to make it worse, a special needs dog who is blind in one eye and with limited vision in the other. I did hesitate, knowing there are limited spots available, but when the reality of saying 'no' set in and his death, what could I do? I did not want to be one of those places that refuses a dog based on adoptability, nor did I want his death on my conscience. I had not met him, but the moment that call came in, my heart bled for him.
I have named the newest "Hound Dog" for lack of a better name, finding it appropriate for me in many ways, as he is yet another. Special in his own ways, of course, but classified as one of them.
As I type this I put out a plea and cross all my parts hoping that someone out there needs a hound dog, or will adopt one to a loving home for the dog he is and not judge him on the breed he is.
------------------------------------------------------------------

|

Share your comments

with us.
---
Thank you to Kassidy, Maddison, Brooke, and Quinn who raised monies at their garage sale for the Owen Sound Animal Shelter!! We appreciate it.
---
July 28, 2009
__________________________________________________
Eleven Captured
In total 17 dead bodies of cats and kittens in various stages of decomp were removed. It took days to sort through the mess, to trap and gather the others, and in total there were 11 captured.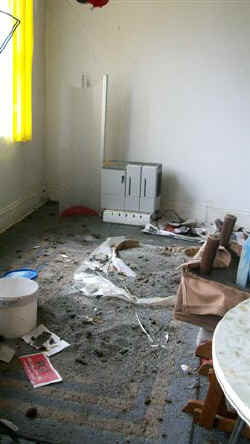 There were 11 saved and 11 now waiting for homes. Yesterday they were given a clean bill of health, 3 were altered, 2 are ready to go now. I called 2 of them Boxes and the other Toy. Named for items that surrounded them in the home filled from floor to ceiling with garbage.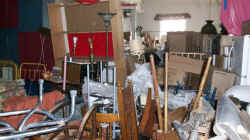 Boxes and Toy are social enough to find loving homes and are now ready to go. I wonder if they realize how lucky they are to have made it out alive. I wonder if they know how very different life will be for them now. Instead of being part of the furniture [literally in so many ways] they can be members of the family.
I am thankful that their time has come, and I pray a loving home comes soon, as the others will be hopefully ready to go soon too.
Boxes and Toy both are young cats, less than a year, and so playful and full of life.
Please consider them if you are looking. Raised with many cats, they are an easy addition to a cat loving home. Please keep the others in your thoughts as well, pray that they continue on with their progress, and will find a forever home soon too.
------------------------------------------------------------------

|

Share your Comments (1)

with us.
---
The Shelter would like to thank Matthew and Kaitlin Mervyn who made a donation to the Shelter in honour of their marriage. All the best to you both.
---
July 27, 2009
__________________________________________________
Brace Yourselves!
The call comes in ..."dog has fallen from a third story window, now laying on the street". I must admit I was nearly speechless. This a new one for me and the idea of such a disturbing thought was rather shocking. I am sure that likely, as you read this, you had the same feeling.
When the dispatch then reported ..."small dog, seems to be unconscious" - I knew this would be a difficult call. With thoughts of broken bones at best, and images of head traumas, of the past, in my mind I did my best to gather the information I needed. As I was on another call [as that's the way it works normally - Murphy's Law] I quickly and passed the call to Todd and I was relieved to know today was surgery day and the vet was available to go if necessary.
It was a case of separation anxiety to the extreme! With mom gone this pup leapt to find her. In shock and bleeding from its jaw and front legs the dog needed care immediately, although conscious when Todd arrived, and with no broken bones exposed, it would be a quick grab and go. Go to the vets that can treat it [I should mention our vet can only treat Shelter animals]. Luckily in the grab the owner showed. The transport then consisted of one very sore dog and the mom to the vet of her choice.
I will be keeping the pup in my thoughts and hope for updates. I also hope to have a chance to speak to the mom 'owner' again to mention that perhaps crate training could be an option?
------------------------------------------------------------------

|

Share your comments

with us.
---
An update on Laker:
Hi there, We adopted Laker about a month ago and just wanted to let you know he is doing very well. He is happy, loves car rides, and walks. He came with us to our cottage last week (9 hours in the car each way). We had him to the vet and had needle biopsies done of his suspicious lumps and no malignancies were found. He had his vaccinations and is settling in very nicely. He has had no accidents in the house and seems to like our bulldog but is not good with cats. Anyway, just wanted you to know that he is doing well and we love him very much.

Thanks. Mary, Brian, Jessie and Riley Knox
---
July 24, 2009
__________________________________________________
Catch-Up
Apologies for the delay in the blog. I took a day off. I needed the day away to regroup, spend time with the family and not be surrounded in all my normal day-to-day stuff.
As you may have noticed from the last blog ... very cranky, it was needed. With the return of Popeye, Clifford and a stray dog we see way too often; the adoption of one cat only to have three "strays" come in ... I suspect I would have been double cranky by today. Although we still jumped to about fifty phone calls, it was good to step out of the chaos for a little while (good for those returners, I was not impressed when I heard). I am now, checking emails, playing catch up and I am pleased to say it seems tomorrow may be a better day.
Copper has another potential, and we have been chatting once again about his history. I am also anticipating the arrival of two new dogs and pleased two more are saved.
I should also mention, that person in the blog below, was in today with the monies owed. The issue has not been finished and I am not done with you yet! :)
------------------------------------------------------------------

|

Share your comments

with us.
---
Bess Nakashima, Jim Nakashima & Anne Maclaughlin
would like to congratulate and send warm wishes to
Frank Nakashima, and Karen Waisglass
on their wedding.
A donation has been made in honour of your union.
---
July 22, 2009
__________________________________________________
We Know Who You Are - Charges are Pending!
I know who you are and I know what you have done (I have proof). I know who you are connected to!
I have been doing this job a very long time, and I do it very well - You are facing charges.
If I were you, you will visit me before closing this Friday evening. You have been given until then to make it right.
I am afraid that otherwise, you will be seeing a whole lot more of all of us, which, I must admit I will enjoy!
We are open 1 pm - 7 pm both Thursday and Friday and we will be waiting!
------------------------------------------------------------------

|

Share your comments

with us.
---
Happy Birthday to James Adair
He had his birthday party on Saturday
and asked for donations to the Shelter in lieu of gifts.
Thank you James!
His birthday will be July 13th
and we would like to wish him a great day.
---
July 21, 2009
__________________________________________________
What's Going On?
My weekend was very busy with stray dog calls and with that I anticipated the last few days would be spent sending them back home. However, not one call. I am a bit baffled honestly.
In tracking one owner down, I was disappointed to hear him say "I was evicted and don't want him back" and there have been no calls on any of the other dogs?
What's going on?
No calls to even look for them or report them missing makes me believe they have been dumped, as clearly the one has been. Suppose I did not have them though? These are dogs we picked up running the streets!! Potentially they could still be running, or worse, injured on the road, or tied up somewhere. What if they happened into the wrong hands and that person mistreated them or what if they went to research?
As I have said a million times before, if they were in the right place likely they would not end up with me, and I celebrate it. IT keeps me sane. In the off chance someone is looking, and does not know where to call, is anyone missing an Airedale mix - male? How about a small Beagle - female? How about a tricolour beagle mix? or an Aussi mix beagle - female?
Assuming they will still be with me in a weeks time, all will be altered and then available. They will be renamed, and will go with no history, which is so much harder on them, and the new home. Dumping dogs is sure not the way to help them easily find loving new homes!
------------------------------------------------------------------

|

Share your comments

with us.
July 20, 2009
__________________________________________________
Who Can Leash This Dog?
I know we talked about his desire to roam before he left. I know we spoke about how he has been homeless at least twice because of it. We spoke of how wonderful, awesome, quiet, giving he can be and perfect except for that that issue. We spoke of the fenced yard, the need to be supervised, and we celebrated his new harness and leash when the papers were signed. It seems I was perhaps talking to myself?
Copper has returned. The second day in his new home, he found a way under the fence and was off. Thankfully they gathered him, with his swollen, cracked and bleeding feet, and returned him, rather than loose him forever, however, I was devastated. The only thing worse than dragging a dog kicking and screaming into his cage, is watching him run to it with excitement, as he considers it home. Heartbreaking.
It is hard for me to grasp how this boy remains homeless, or comes back with his desire to adventure, as it seems like such a simple solution. Hard to grasp for me, as my dogs only go out on the end of a leash! I do recognize that many of you have dogs that stay with you, that remain confined in a fenced yard, and many of you have invisible fence or other great restraints, and that is totally OK, if your dog does not run away. Mine might, and well a dog catcher shouldn't ever loose her dog. It is so simple to keep control with a leash in hand, and a leash is so cheap, heck I would supply the leash!
Copper is happy to be back, as likely he has been with us longer than he has been in any home :( There must be someone looking for a quiet and well mannered dog, good with dogs, cats and all people (who will leash him) ... anyone?
------------------------------------------------------------------

|

Share your Comments (1)

with us.
---
"Sammy came for a visit (aka Poindexter)"
"Holly came in for a visit"
---
July 17, 2009
__________________________________________________
Lost Dog
Today, I learned where the most difficult place is to chase a dog. I thought the answer was through a school yard, done that, or beside traffic, done that too, but I was wrong. It is not along the Bay, done that, and it is not along the escarpment, did that too. All of that was quite terrible, and I learned quickly, those are not times to be chasing and instead more observing (a dog watching you, is not watching where it is going).
However, today, with the rain, came running dogs. One such dog, running in traffic, needed to be contained, and kept safe, and it took three of us, to do this. Half hour was spent keeping her off the road, at least, while attempts to catch her failed, and attempts to locate an owner became impossible. With every trick in the book failing, this girl was clearly terrified, and only wanted away from us.
A dog running scared, is way faster, and way more skilled at running than the three of us, because of this we were not so much chasing, but rather holding and coaxing. Then it happened, she bolted across the yard and up a fire escape, and onto the roof. Then it occurred to me, this is the worst place to chase a dog, a wet roof. Watching her from below I feared in her panic she may jump, and I could not leave her there to fall to her death. However, going up to retrieve her could startle her to push her to do it too. It was a decision that none of us wanted to make. Maybe if we went slowly she would not panic? With our fingers crossed, and our breath held we tip toed talking softly to her. She now lunging with teeth bared seemed aware that she was now cornered. With great speed she lunged, just as Todd opened the leash, and voila he had her. My heart racing I made sure I held on tight to the side as we climbed down, deciding that it could have ended so very much worse.
Thank goodness Todd has been leashing dogs a long long time.
------------------------------------------------------------------

|

Share your Comments (2)

with us.
July 16, 2009
__________________________________________________
Inspection Today
There is only one reason we sweat when the cats pour in. It's not the chance of illness, with the vet on staff that is not so much a concern, it is not extra work - as we can handle it, nor even is it the expense we know we are going to have to put out to adopt them out. But, the main reason we watch our numbers, is the Inspector. Guidelines we must follow do not allow for overcrowding. They do not allow for crammed quarters, and although these guidelines reduce stress in animals and are for protection for some, they are that which can result in their death.
We are very cautious with our numbers, with these rules in mind. It is the reason we have a waiting list for cats, and the reason that I can only take dogs from other places "if I have space". We all have someone to answer to, however, in my case it is lives on the line.
For this reason, ever since the call of duty came to retrieve those cats from that building, I have slowed the intake down (sorry people waiting - I needed the space) and as we are now up 11, I am very glad we did.
Of course, today, came the Inspector. No sooner did I put in the blog "ten cats in" does he appear. That figures. But, we, again, passed with flying colours and all continues to be well. Soon those 11 cats will be up for adoption and that will free up much needed space to bring others in.
------------------------------------------------------------------

|

Share your comments

with us.
July 15, 2009
__________________________________________________
Meeka Goes Home
I must admit yesterday I was cranky, and feeling quite overwhelmed, and terribly sad. I passed on the blog, as it would have been much of the same as the last two - depressing.
With adoptions down this week, and so many calls about homeless cats coming in, the list is growing. With the cats coming in from that residence in town, now up to nine, the space is running out.
To make the day worse, the calls for deceased cats found at that place came again, in various stages of decomposition. It, of course, was me to pick up the remains, and bless each one of them as they journey to the freezer. However, on with today, a better day, HOORAY!
Today came the wonderful adoption of Meeka, a home I had been waiting a while for the sweetest dog who was so deserving. Paddington a cat who once arrived missing a portion of his face, now healed went home to his new family too, and then my favorite part, the adoption of Copper to a home, with a fenced yard! Once a stray from Durham, and then a stray from Southampton, we were not taking chances he would be picked up again! He left sporting his new harness and leash and permanent ID. These people seem to have got the basics covered, thank goodness!
Focusing on the positive, is the only way to continue on in this position, and I am thankful today brought some. Hoping for a bright day tomorrow and a day filled with more great adoptions [fingers crossed].
------------------------------------------------------------------

|

Share your comments

with us.
July 13, 2009
__________________________________________________
Cat Haters?
It seems that while being warned, and not charged, she was still very upset.
She being the lady with her cats, bothering the neighbours for months who is killing birds and pooping in flower beds. She thought that perhaps she wanted to share her thoughts with me. I, being the ogre again, was given all sorts of things to think on, for example "cats are unhealthy when left indoors", and I know nothing about cats as "it is mean and unfair to keep them in" and "an indoor cat is a miserable cat". I must admit that Todd and I took this babble for quite some time, allowing the woman to voice her opinions and spout her agitation. Although, it was explained there had been a complaint, and this was simply a warning before charges were laid and before the cats were gathered, it really did not seem to matter to her.
The final straw was the "no one would ever enforce such a rule unless they were cat haters", to which Todd responded "how would you like to be the person who picked the mangled cats off of the road?" "Would you support the By-Law then?" I must admit I was pleased, as this was the best response. I did, however, make an error with karma when we returned to the truck to comment to him, next cat on the road, we should call her to see how she thinks it feels?
Then, no more than an hour later we had that call. A beautiful orange, young, cat dragging its hind end after being dragged by a car. I was sure tempted to stop by her door, however, instead I will remind all of you to keep your pets in your care, as it is usually Animal Control that picks up the pieces.
Keep this poor cat in your thoughts as he has a fight ahead of him.
------------------------------------------------------------------

|

Share your Comments (2)

with us.
July 10, 2009
__________________________________________________
Vacant?
Today, I spent two hours inside a vacant building. Without getting into the how's or why's, I tread lightly with this blog. The building was vacant, meaning nobody lived there, but in fact, it was very much full of STUFF - in fact, filled to the rafters.
Only twice before have I ever experienced such horrid conditions. I was standing in feces surrounded in garbage while sifting through dead kittens in search of live wild cats. This is not my idea of fun.
More than once the sight of maggots crawling on food and the smell of rot made me gag and nearly vomit. It is the second day retrieving cats, and the head count now is three; with at least three remaining.
It is nearly impossible to catch a cat which doesn't wish to be captured, and with places to hide in familiar territory - filled with stuff, it is about as difficult as it comes. It is a slow process, which with the help of live traps, I hope will speed this process up.
I am disgusted with the whole ordeal in every sense of the word. I often joke about adopting out all of the cats to anyone and pressuring people to take a whole bunch. I feel the need after today, to mention it is all in fun when I say this, but cat hoarding is never something I encourage. If you do not have the resources or the capability to house an animal, you should never, under any circumstances, have one. I would never want anyone to have so many in such squalid conditions.
Disgusted that such a person existed and that such a person would just walk away and leave this for someone else to "clean up the mess", I am saddened by the human race.
I have been disheartened, once again, and fear that these images may never leave my mind. I'm trying to focus on the happy thought that each of these cats saved will live a normal happy life, and that the others will be safe soon too. Hoping this thought keeps me going.
------------------------------------------------------------------

|

Share your Comments (2)

with us.
July 9, 2009
__________________________________________________
Compliments
Today, I received the nicest compliment! Yet, in the strangest way.
On a daily patrol of the Saugeen Shores beaches, I spotted two dogs. These two dogs were running freely and having a great time splashing in the waves while their owners were miles and miles away. [For those not aware, there is a by-law, which I enforce, which states: 1) dogs must be leashed and 2) dogs are not allowed on the beach. When these rules are broken, it becomes my job to be the ogre. I am the enforcer who must tell them the fun is over and ensure they follow instructions.] Most take it OK, many more do not. The two dogs, in question, were a fair hike away. So, off I go in full uniform tracking up the sand unsure as to what I would be expecting when I got there.
As I approach, I notice they had owners who had noticed me, and both were now wondering what they were going to do. I decide the friendly approach might be best, and I introduce myself. I then remind them that they are not to have their dogs on the beach and not off-leash. One lady, promptly removes her dog, but the other does not.
We discuss how she feels this by-law is unfair and as she is a cottager, who rents part of the beach, she thinks I am mean to the dogs, don't know that the dogs are happy, and how she thinks I am making her life difficult. Then came the compliment. Although, to her I am sure it was not meant to be and I smiled from ear to ear as she said "I have been coming here for 15 years, in all of that time, no one ever stopped me and then in the last couple of years, two to three, something changed. Now, I get spoken to, and warned". My response to her was then simply "thank you, I have been doing my job here then, as this is my third summer".
Reflecting back now, I am slightly annoyed that clearly she has been warned before, and now I must pursue the next step. I expect to see her again soon, but I'm pleased to know she has noticed me.
------------------------------------------------------------------

|

Share your comments

with us.
July 8, 2009
__________________________________________________
Every Penny Counts
Every Penny Counts when saving lives. With surgeries now happening once a week, the constant need for donations is there, to keep us operating.

Today I was touched by a donation made by two young children, who are animal lovers, who wanted to help make a difference.

This past weekend was the hottest yard sale under the sun. I had debated attending as I had in the past, but memories of hot dogs and cats sitting in the sun, days of preparing yard sale items, with no where to store them, and then with no idea what to do with them after became a whole lot of work and effort for only a little profit.

Although the need to always advertise is also there, and the need to promote homeless animals needing help is never ending, I had to pass.

It turned out however, that Spencer and Emily were there on our behalf, on their own accord to help raise funds for the cause.

A lemonade stand was set up, and these two sat in the sun all day, pushing for change to offer to the cause.

At the end of the day, when it was all over, 50.00 had been raised (that's a whole lot of lemonade !!) Thanks to those who stopped by, and who supported us, and the biggest thank you to the both of you for thinking of us, making the effort, and for helping us save lives.

Thank you from all of us, especially the lives you have helped change.
Please keep an eye on the site to see those that are helped by you.
------------------------------------------------------------------

|

Share your comments

with us.
July 7, 2009
__________________________________________________
Janice
It was a perfect day for one lucky pooch. Surrendered by her very grateful short time owner who was so pleased we could take her, as "he would hate to shoot her".
"It's what you do when your a farmer" he said - to which I responded "I lived on a farm, and have never killed anything" [YIKES].
So, this wonderful dog, so giving and well mannered is sure deserving of a loving home and not deserving of a bullet! When I spoke to her, her tail wagged. With kind eyes she asked me what to do next as we were walking carefully past the sleeping cats as to not disturb them, and then rolling over for belly rubs. This is a rarity to see upon first arriving. Unaffected by her arrival, she offered all of herself to me a stranger.
Within only a few hours there was someone looking for a Border Collie mix, with similar personality, and in no time at all Janice was on her way home.
Sometimes you wish you could tell them just how lucky they have been, lucky to be alive, and homeless, and then lucky to find a home. This girl came close, like so many others almost having it all end, but instead found a forever home. It turned out to be a perfect day for her and a new beginning.
------------------------------------------------------------------

|

Share your Comments (1)

with us.
July 6, 2009
__________________________________________________
And 5 Went Home
With a great week last week, with such wonderful adoptions, few cranky people, and everyone doing well, I knew this week couldn't rival that.
While going through the list of 'week plans' I remember saying "we need some great cat adoptions this week now" and "it has been a while since the cats were moving out, and we need space soon, sure hope for a few today", Todd and I discussed cats who had been with us a few weeks.
There were Hello kitty, Belle and Mistro who were so ready to go, Decker, the cat who likes to stand on his head, and then Sauble "he is so handsome and loving, why still homeless?"
Surgery days normally result in a shuffle, those fixed then traveling to the adoption room, with cages waiting. Today, however, they returned back to the quarantine area, as there was no space to move to.
Rather disappointed that by 11 o'clock, I promised myself to get on the phone and get pushing cats today. There was a line up by 1:00 pm, however, and the crowd did not stop until about 4:00 pm.
No time to call everyone either! When the smoke cleared, and the people emptied out, I checked the status of the adoption room. Empty cages! It was as though the angels were listening and found homes!
With a shuffle now planned for tomorrow, I could not be more thrilled, and am now seriously considering talking about everyone else tomorrow!
------------------------------------------------------------------

|

Share your Comments (2)

with us.
July 2, 2009
__________________________________________________
Broker Goes Home
Broker now Trinity, has gone home. Updates to follow... HOORAY.
Here is a video that was shot at the Shelter before Trinity went home...
Please press the play button to start the video
------------------------------------------------------------------
Jul 2, 2009 | Share your Comments (1)

with us.

The views expressed in these blogs are the personal views and daily events as told by Renee Robins, and the views expressed don't necessarily reflect those of the City of Owen Sound, unless relating to City By-Laws and Ordinances.

2000-2009 © Owen Sound Animal Shelter. All rights reserved.
Web site and blog created, updated and maintained by Elaine Watson