OSAS
by: Renee Robins
------------------------------------------------------------------

Recent Posts
-------------------
Aug 29, 2008
__________________________________________________
You Matter;
Rhianna;
Stale Dated;
Good Intentions;
Pet Idol Contest;
BIG IGG;
Angel;
Spike;
Ernie;
Let's Make a Deal for the Sake of the Pups!;
Pup Saga Continues;
Lenny;
Stuck in a Hole;
2009 Calendar Contest;
Here Kitty, Kitty!;
Bruce Willis;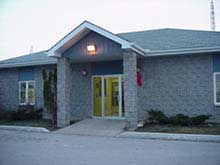 Archives
-------------------
Jul '08 Blog;
Jun '08 Blog;
May '08 Blog;
Apr '08 Blog;
Mar '08 Blog;
Feb '08 Blog;
Jan '08 Blog;
Dec '07 Blog;
Nov '07 Blog;
Oct '07 Blog
Sep '07 Blog;
Aug '07 Blog;
Jul '07 Blog;
Jun '07 Blog;
May '07 Blog;
Apr '07 Blog;
Mar '07 Blog;
Feb '07 Blog;
Jan '07 Blog;
Dec '06 Blog;
Nov '06 Blog;
Oct '06 Blog;
Sep '06 Blog;
Aug '06 Blog;
Jul '06 Blog
Jun '06 Blog;
May '06 Blog;
Apr '06 Blog;
Mar '06 Blog;
Feb '06 Blog

email your comments to:
owensoundanimalshelter@inmail24.com

Success Story:
- They made it... read Renee's blog;
- Read Todd's Interview;
- Little dog pulled
from icy water;

Keep up-to-date
with our schedule.
Bruce Willis
Finally, Bruce Willis has gone home. This time to London, with a dog experienced home, older kids, has an appointment with a trainer and is set for agility! I am pleased.
He went out once before, and although we told her he was too much dog for her, she took him, and well returned him and kept his crate :(
There were many others who asked, who we would not let take him, as was the case with Ready, who also was adopted this week.
I am sure there are some disappointed people who were not permitted and I hope they read this blog so I can explain things once again. No one needs hard feelings!
When a dog comes in we test it and test it again, and generally following this testing we have a pretty good idea the type of dog they are, the training level they have received prior to arriving the Shelter and the type of home best suited to them.
Bruce Willis, although he was a Lab/Golden he was not perfect. Some thought just because he was a great mix he would be just great, however, he had little training and no manners. Five minutes with him and I was scratched up, chewed, jumped on and knocked over and I know what I am doing. I could not allow him to go home with your 3 year old child only to find them in this situation. Please understand it is your child I am thinking of.
It is not fair for Bruce Willis either, he does not want to come back as a biter!! Nor do I want to be faced with having to make that terrible decision.
Please let us help you find a dog more suited, you will be thankful in the end, we need to test these animals to know what they are capable of - we test every one of them. Trust us, we are professionals and want what is best for everyone.
Today, I think Bruce Willis has found it.
------------------------------------------------------------------

|

Share your comments

with us.

Check out Buck [Snuggles]'s new lifestyle!

It's here ... the table for our Surgical Room !!!! Whoot, Whoot, Whoot!
Aug 28, 2008
__________________________________________________
Here Kitty, Kitty
How to remove a feral mom and babies from a home she has been in for months:
Get info from owner on the cat's routines - find out the cat is around most of the day and plan to meet with trap.

Due to unforeseen situations, don't make it out with the trap - reschedule.

Arrive with trap to see mom and babes peeking out at you from behind the bushes.

Set the little trap first for babies.

Trap goes off when you walk past it - frown; reset it.

Trap goes off again when you walk past it - curse under your breath; reset it.

Wait for kittens to approach, sniff it, circle it, stick feet in it, walk in, walk out, walk in, walk out and then step over the lever to eat.

Curse under your breath.

Wait patiently - then wham trap falls shut - kitten freaks out - you rush over to discover the trap was not locked and the kitten has escaped - curse out loud.

Go and get the other trap.

Return.

Set it.

Watch the cats sniff it, stick feet in it, climb in, climb out - hold your breathe and wham - mom is in! Rush to the cage, gather her quickly and deliver her in minutes, only to have her escape, in the office, when you try to transfer her.

Scare the girls watching (and they scream ahhhh and run out of the room - WILD CAT ON THE LOOSE lol).

Corner the cat.

Try to talk nicely to the cat who is now lunging at you.

Protect thy self with the box and shoo it towards the cage - wait for the net to come.

Grab the blanket - drop it - wait - cat runs out (do this five times).

Get really lucky as she runs into the other cage! Run to shut her in - safe, fed, warm and dry.

Return for the kittens (this should be a piece of cake - NOT) lol
------------------------------------------------------------------

|

Share your Comments (1)

with us.
Aug 27, 2008
__________________________________________________
2009 Calendar Contest
It's here - the third annual Calendar Contest and even more fantastic than last year. We are ironing out the details for the date of the draw and the prizes. And we have chosen a theme.
This years' theme is "Pets Alive". I want to see your pet enjoying themselves and having the time of their life. You will have to submit large pictures for this one - try to avoid pictures of your family, friends and your home. Pictures can be emailed to osas@bmts.com in highest resolution in .jpg, .gif or .png format. Don't forget you can also send them via regular mail. I can't wait to see them, especially those I have known from times less happy!
I am also looking for a number of business' to sponsor the calendar - so if you want to advertise in the calendar, please send me an email.
So, get out there with your best friend and get me some awesome photos of your "Pets Alive"!
------------------------------------------------------------------

|

Share your comments

with us.
Aug 26, 2008
__________________________________________________
Stuck in a Hole
There were a million things going on yesterday, many a big deal, and one a big deal to someone very tiny.
A tiny kitten was found, I guess two weeks of age, in a hole in the ground. Strange, I know. She is a tortoishell, longhaired and sat very still underground. I have no idea how she got there, or where the rest of her family went, but I do know she was in big trouble all alone.
Too young to make it without someone to feed her, I thought we would try, but likely fail as we have so many times before. We would be heartbroken to love her and loose her, and the whole thing was all rather depressing.
When I met her, again this morning, she was screaming, clearly now missing her meals and clearly not eating what we offered. I thought for a moment and then it hit me - Hope and Chance are still nursing and are ready to adopt out, but still with mom and she lets them ... so on a hunch I pull them and replace them with this little girl. And it worked ... this mom sure loves being a mom! Our fingers are all crossed for this little one.
On this note, Chance got his 'chance' at a home today. But now poor Hope is alone.
Anyone?
------------------------------------------------------------------

|

Share your comments

with us.
Aug 22, 2008
__________________________________________________
Lenny
It is time for the Lenny blog - ironically he went home today too :)
Months ago, a stray cat came in, neutered male, brown tabby, really rough looking and sooo very thin. We guessed he was an older fella and he sported no ID. We were hopeful someone would call missing him, but he did seem to have been unfed for a long while. Around the same time, a cat of his description went missing, however, this one was larger and had a crooked tail.
We fattened Lenny up, made him well, and placed him up for adoption. Someone watching the site (a faithful viewer) noticed him and noticed the similarities in the two cats. We were very excited at the thought this boy could be the missing cat, we told him the good news and waited for them to come for him. Unfortunately, Lenny was not their boy, no crooked tail, but otherwise the same.
I have decided something strange may have happened. Imagine two cats, similar in appearance are lost, from the same neighbourhood. And one with a kinked tail is found by one owner, but not his owner, and this owner thinks perhaps their cat hurt it? The other ends up with me? Is it possible?
So, the poor fella with no kink in his tail is homeless, not because someone is not missing him, but rather the other fella ended up in the wrong home? It is possible!
In any case, Lenny now has a good home, and Soot, still missing, I will continue to look for. His people are still searching.
------------------------------------------------------------------

|

Share your comments

with us.
Aug 21, 2008
__________________________________________________
Pup Saga Continues
I was worried sick all night and slept very little. I was convinced that no one could let eight puppies go unfed and waited for the pager to go off any minute.
I didn't think she would call directly, but was sure she would have someone else do it. I was awake every few hours to check. When the pager didn't go off, all night, I was confident there would be puppies on my doorstep when I reached the shelter and I actually was hoping. The only time you want something dumped on the doorstep!
When this was not the case. I began to panic. As time went on, I knew they were at risk of loosing their life. By 11 am I was searching Facebook for her friends (who I messaged) I located family members and was on the phone to them.
By Noon I was almost going to make a radio announcement, but by 12:30 I got into the car and made my way to her home. I was pretty sure the door would not be opened or would have it slammed in my face. It was killing me to know that the pups needed their mom and that I had her.
At 12:45 pm she finally called and a deal was arranged. By 2:00 pm the mom was home with her pups and we had "shook on an agreement".
The ball is still in our court and charges can still be laid if she doesn't keep her end of the bargain. We have really nothing to loose. One thing we will not be loosing is the lives of eight pups!
------------------------------------------------------------------

|

Share your comments

with us.
Aug 20, 2008
__________________________________________________
Let's Make a Deal for the Sake of the Pups!
I wanted to blog about Lenny/Soot tonight, however, the need to vent is here - so Lenny, tomorrow it will be.
Two months ago a complaint call comes in, a dog chased an elderly man and scared him. Todd attended the address and warned the owner (who, at the time, admitted to an entirely different situation) meaning this day there was two. Todd let her off with a warning and asked the owner about the dog license. She promised the dog was registered and she agreed to call with the tag numbers. Todd advised the owner that his next visit may be to impose a leash and muzzle order and to keep the dog tied. He let her off with a warning. As a result we started keeping a close eye on the area. The owner never called with the dog license numbers.
Today, while patrolling the area, Todd spotted the dog in question standing in the middle of the road. He chased it through the park and lost it. Soon after he finds the dog again in the road and gathers her up and brings her to the Shelter. This dog quiet obviously has recently had puppies.
The distraught owner calls ... she has no tags (no kidding) and it is now more money to reclaim the dog. She explains she has the dog's hungry puppies at home (now our concerns are with these puppies). So, we agree to have her pay half now and owe the rest. As an alternative she is given the option of releasing the pups and mom to us and pay the fees later. Again, we are cutting her a break, as we worry about those babes.
She arrives at the Shelter expecting to drop off these pups for free and mom too (so what about the fact you broke two by-laws). She gets angry and swears at Candice; then she leaves with the puppies.
So now I am worried for the pups! And this message is for you:
"We know who you are and you are presently facing charges. We are willing to forget them to save those pups. There are options and alternatives. Those babes are hungry and likely, by now, they are crying and perhaps driving you nuts? Please call me. We are willing to work out a deal. Put your pride behind you. You have done wrong, admit it. Don't do the wrong thing again! In the event I don't hear from you first thing tomorrow or tonight, I will be making a call to the SPCA. I will not let you starve those puppies. Don't let this get any worse for you. Email me at osas@bmts.com or call me at (519) 373-5721 - the pager is on 24/7.
------------------------------------------------------------------

|

Share your Comments (1)

with us.
Aug 19, 2008
__________________________________________________
Ernie
No sooner did I blog about straying dogs needing to find their owners, than I get the call.
The first was a call from Barrie, a vet clinic, a stray dog found, wearing Owen Sound dog tags. It took a bit of time tracing it, but the owners name was found and then we hit a dead end. The address on this tag was Owen Sound, but the owner had relocated.
I was thinking of him last night, this stray dog, when another email came in. This pooch was my pal Ernie, who was homeless for months, as a senior, and so very thin and so sickly. We were pleased that he was adopted, and when that email came from his owner missing him, I could not have been more thrilled that she left me her contact information.
Ernie has since been taken to the SPCA, where he is safe and I have left a message. I told them I know how to find his owner and I have given the owner the details on how to find him.
Fingers crossed that they have been reunited and he will be in my thoughts. He is not a dog that was easy to adopt :( Thankfully he was wearing his ID. And I am thankful the owner called us to let us know where she was and also to the finders who knew where to take Ernie!
------------------------------------------------------------------

|

Share your comments

with us.
Aug 18, 2008
__________________________________________________
Spike
Two weeks ago, I received an email from a frantic owner (as did many other rescues), as she searched for her dog Spike. This email described the dog, his ID, and it was obvious this boy was loved and missed.
On Saturday, I received this one:
"Hello, I am writing to tell all of you about the demise of Spike. Unfortunately When he got out of the house it was apparent that he was caught by someone the same night. My husband and I knew if someone had him and they did not call the number on his tag, that they were probably keeping him. We also knew that if Spike had a chance to break loose from them he would, and try to make it to my sis in laws house. On Wed night spike did exactly that, he got away from whoever had him and was running away from them to get home to us. We think he was being chased by them and at that point he ran across Highway 3 at Highway 140. It was here that Spike was hit by car and the person who hit him was kind enough to take him to a shelter. Unfortunately, spike got hit by the car wed night, and on Thursday morning he died. My sis in law got the call after he died. The shelter said that Spike was clean looking and well fed, so he was probably caught soon after he first escaped from the house on Aug. 3rd. He still had his red harness on with the tags and the phone number. Its a real shame that some people think because they found a very beautiful dog with tags, that they do not have to call the owners or take the dog to a shelter and keep him for themselves. If they would have called the first night, many people would have been saved the anguish and heartache as well as what Spike had gone through. By the way spike was hit by the car only 5 minutes away from the house he was trying to get back to. So I just wanted to let u know u can close his file. He is in God's hands now and thank you all for all you have done for us. Sharon."
It has left me with some heartache for poor Spike, as I imagine him "running home" never to make it. So many things could have and should have been done differently as this boy has now passed.
I asked Sharon if I could use this in my blog with the hope of sharing a few important pieces of information... It is imperative that your dog wear ID and the ID needs to be easy to trace. And, let everyone know if your dog goes missing - bang down doors! Some people find stray dogs and hold them waiting for owners to come rather than turn them over to shelters. So, if you come across a stray, and choose to hold it, please remember Spike. Had the finder called their shelter, Spike would have been there temporarily, but he would have been returned home (we can trace ID and have a larger network to work with).
Never try to do our job, it doesn't always work out for the best, and for goodness sake, if your dog, or a dog is running, NEVER chase it into traffic.
Rest in peace Spike. Run to the bridge now.
------------------------------------------------------------------

|

Share your comments

with us.
Aug 15, 2008
__________________________________________________
Angel
I was pretty excited about the idea of bringing jurasic park to the Mix. However, I found that Todd would not help me (he hates lizards thanks to a bout of Salmonella) and Candice had never handled one - therefore, bringing Big Igg to the Studio would require some effort and thought. Perhaps next week? (Sandi??)
Instead, I opted for Angel, a sweet girl from Lakeshore who not the most beautiful, had the most giving heart and needed to showcase it.
When she arrived this girl was ten pounds lighter and although she is still thin now, she was way too thin when she arrived. Her hair was falling out, her ears were chewed and with no history to prove otherwise, I assume she has had a rough go. This poor girl cowered when we approached her and walks were a challenge.
I was a bit nervous of what all that attention at the station might do to her (they sure love to meet' em) but have watched her transform into a dog that craves attention. She made me so proud as we entered the station with her tail wagging, and I noticed the skip in her step - I was thrilled. This girl pulled me towards people with her head held high. Our work is paying off (thanks to Doreen the dog walker for her hard work and patience with Angel too!). Angel only needed to be carried up the stairs, but the rest came so easy for her. Not the excitement of Big Igg, but a show to remember for me for sure.
Here's hoping her stardom finds this sweetheart a loving home soon. Leaps and bounds she has come, the rest should be easy!
------------------------------------------------------------------

|

Share your comments

with us.
Aug 14, 2008
__________________________________________________
BIG IGG
I did it! I took some time off. Time to be with the quiet and the family (not so quiet). I enjoyed six days of doing nothing but have fun. Glad to be back and now playing catch up.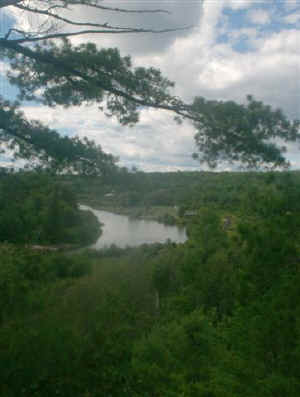 It seems there has been much of the usual in's and out's, phone calls with questions and no major catastrophe's (thanks girls).
There were a few changes with the two new dogs in from Ohio ...yes, you read that right... the furthest ever now. I was pleased to meet them and they should be ready to go soon. They need some fattening up, TLC and some socializing. But in no time at all they will be a great addition to any home. Two male Rottweiler mix with sweet and gentle hearts, glad to be saved I am sure. Watch for them.
The biggest thank you to those that took part in their transport, and a big thanks to Renee Leger of ANML-RESQ who arranged it (as I was away). Thank you!
There was also one large surprise which arrived yesterday, another first and by far the biggest. A six foot iguana, we are now calling Big Igg.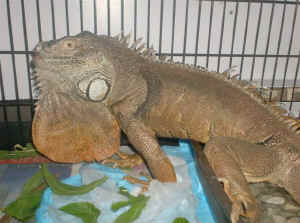 It took some time to relocate him to a more comfortable spot ... and man if I could figure out how I could get him on the radio Friday - he would be my star. Talk about returning with a bang! I love these guys and am glad to have him off the street as he was a stray. (Come on guys, you know you would notice a six foot iggy missing! Dumped for sure). We will hold him the reclaiming time, but he will be searching for a home when that is done.
A nice "treat" to return home to: the Big Igg and the two Ohio dogs. Man I love my job!
------------------------------------------------------------------

|

Share your Comments (1)

with us.
Aug 8, 2008
__________________________________________________
Pet Idol Contest
What are you doing this weekend? Nope, not a fundraiser for us, but one for a friend and guaranteed to be a lot of fun.
The Beautiful Joe Heritage Society (www.beautifuljoe.org) is having a Pet Idol Contest on Saturday. This contest will judge the pets with the best voice, the best dancer and the best tricks. One of our pals Jamie Johnston from the Mix will be judging.
I love spending time with people who love their pets. Nothing really is better. Seeing those show off their pet they are so proud of is excellent. I encourage everyone to attend, as spectators or as contestants. I know my Hush knows sign language, I know my Pogo plays dead, and Harley ... you can ... um... bark really well ( kidding ).
Perhaps if you don't have a dog and search the site looking - I have an Australian Cattle Dog that can chase anything, or how about a beagle who can sit pretty, or how about a Husky who can sing? OR if a cat is more your style, I have a few in heat that also sing and can stand on their head too! lol
------------------------------------------------------------------

|

Share your comments

with us.
Aug 7, 2008
__________________________________________________
Good Intentions
Their intentions were good and we are thankful to them for thinking of us. Love that we are thought of and love that someone would love to donate. However, it didn't work out so well.
A call came into the Shelter about a donation of meat - their freezer had broken and the meat could not be eaten (we assumed who could eat a freezer full of meat)? The offer to give some to the dogs was welcomed. We would have to, likely, cook it? microwave it or something for the dogs - but, it would have been a treat. Sometimes we get burgers for our pups for fun or timbits - lol
When the "stuff" arrived it was way past expired (we thought perhaps maggots were in it and the smell - it smelled even before we saw it) YIKES!
Thanks, but no thanks. I did have to laugh, as the generous offer was refused by this person's dog too. I wondered what made them think our dogs might eat it? They may be homeless, but not starving - our pups eat the best thanks to Purina and Royal Canin and IAMS.
Thanks for the offer, though! I am thankful our pups are not that hungry.
------------------------------------------------------------------

|

Share your comments

with us.
Aug 6, 2008
__________________________________________________
Stale Dated
Today, I posted two new friends who arrived on Saturday. Two lucky boys who were "pulled" and have many people to thank for their lives as they were marked as 'stale dated' and were on the list to be euthanized!

Originally from Windsor where their time was up and someone was watching them. That someone was my "Transport Coordinator" who knew they needed someone to arrange to take them to Lakeshore. Thankfully Windsor allowed the pull and Lakeshore gave them a short-term place to stay. Transport was then arranged and they made their way to me. I am so thankful to have them and I see they will have another chance.
These boys had angels looking out for them (an angel I know and chat with ... our Transport Coordinator) and they owe her their life and the Lakeshore shelter.

Those who let them go and who watched out for them have all made a difference for them.

I look forward to those happy tails and being able to pass them on. Good luck boys - you are both so deserving.
------------------------------------------------------------------

|

Share your comments

with us.
Aug 5, 2008
__________________________________________________
Rhianna
Finally, finally, finally Rhianna has found a home ... and what a journey we have had together. She has been with us for months and months - this could likely be in the next book? or be its' own book!

She was a river cat, tossed out at the river bank (yes another one) as a young cat she learned quickly to fear people and hide. Her timidness was what kept her safe and she trusted few.

People fed her ...and we have had this blog before too. I CANNOT catch a well fed scaredy-cat. Phone calls came in about a stray cat - we would go and she would be gone. More calls, more running and no cat. We all did it. We watched the piles of food laying where the cats should have been - and no cats.

I needed to trap her to catch her and a cat that is not hungry will not go in. There were many who fed them, and it was weeks and weeks of trying in the snow before we caught her. And the other one too. We were then faced with the unsocial female cat, who no one wants until she is social and spayed. Months have gone by with socialization, TLC and her spay.

Finally, her day came. She has gone to a woman with the kindest heart, who rescues those that need her and she knows that Rhianna will hide for a long while and needs that extra care. She has been there, done that with other cats and will be there for this girl too. From street cat, to house cat, gosh I love that.

Fingers are crossed for you sweet girl, I will miss you ... but this half of the journey you're on your own.
------------------------------------------------------------------
Aug 5, 2008 | Share your comments

with us.
Aug 1, 2008
__________________________________________________
You Matter
Today, I met with Claudia Staines, who is writing an article for a new magazine titled Grey Bruce Woman. She asked to meet with me "as I am a woman of Grey Bruce, who inspires others".
We chatted for a very long time. Not so much about me, although we did, it was more about you. She asked why Grey Bruce? Why I did not work somewhere else? And why I don't do what I do elsewhere? Well, it was all about you. I believe I have the best support and the best compassionate people on my side.
While she was here I had a visit from my pal Maddy (formerly Scrappy - the bad haired Cocker Spaniel). His mom told us how wonderful he has made her life, how much she needed him and her other dog who has had his life made better with his new brother too.
I was thrilled to have Claudia hear this story of success and as we spoke of how he was before and how far Maddy had come it showed her the compassion in "my people's" eyes and confirmed everything I was saying
Watch for the new magazine to come out Aug 27th by Osprey Media. It will be in any location you can purchase local publications. It really is all about you.
------------------------------------------------------------------
Aug 1, 2008 | Share your comments

with us.
2000-2009 © Owen Sound Animal Shelter. All rights reserved.
Web site and blog created, updated and maintained by Elaine Watson